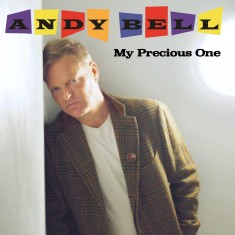 Since 2013, Andy has been involved in more than a dozen side project releases, ranging from one-off tracks to several entire albums. Already 2016 has seen the release of the song True Original with Dave Audé. Forthcoming album Torsten The Beautiful Libertine out in a matter of weeks and the album's lead single, My Precious One, was released just last week and is available now to download as well as stream on Spotify.
Andy is also set to feature on the forthcoming Fly album, which contains songs inspired by the Eddie The Eagle movie. The album is the brainchild of Take That's Gary Barlow and includes songs by a collection of artists who first made their names in the 1980s including Tony Hadley, Marc Almond, Holly Johnson, Paul Young, Kim Wilde, Midge Ure, Nik Kershaw, ABC, Go West, Howard Jones and Heaven 17. The album will be released on CD and via download on 18th March.
Back in 2005, Andy released his first solo album Electric Blue with duo Manhattan Clique. A recent post on the Manhattan Clique Facebook Page has announced that the album is set to be re-released later this year which will include a 45 minute 'Electric Dub' mix, featuring new versions of key album tracks and b-sides, plus unreleased material. Lead single Crazy will also be re-released with new mixes for 2016. Release date for album and single are still to be confirmed.
No doubt we'll be seeing more from Andy this year, with a possible EP of tracks with Dave Audé also in the works. Phew!