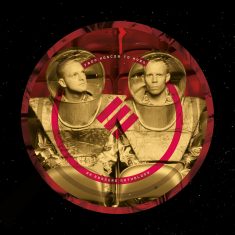 The wait is almost over – October will finally see the release of the much anticipated 30th anniversary anthology box set entitled From Moscow To Mars. The box set is jam packed with content including 12 CDs containing singles, b-sides, remixes, live tracks and rarities as well as the Wild! concert on DVD for the first time. The box set also includes other extras including:
48-page hardback book
Six exclusive postcards
Commemorative stamp book
Two 12" art prints
A space passport
A space food container
Other merchandise such as a tote bag and t-shirts will also be released as part of the From Moscow To Mars project.
The box set will be released in October with pre-orders starting at 6pm BST on Friday 2nd September.