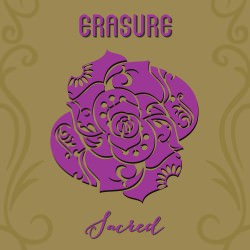 The much awaited third and final single to be taken from The Violet Flame will be fans' favourite Sacred and will be available on CD and via download from 16th March.
The single contains nine remixes from the likes of Chris Cox, Black Light Odyssey and Phil Marriott & Rich B and will also include the winner of the blend.io remix competition (which is still to be announced at time of writing). Sadly there is no b-side... but you can't have everything!
Tracklisting can be found below:
Tracklisting
Sacred - Single Mix
Sacred - Chris Cox Remix
Sacred - Vibora Park Remix
Sacred - Black Light Odyssey Remix
Sacred - Phil Marriott & Rich B Remix
Sacred - Chris Cox Dub
Sacred - 88Ninety's StellarMix8 Vox Remix
Sacred - Blend Remix Competition Winner
Sacred - Live Rehearsal Version
The CD version can now be pre-ordered from Lexer Music.