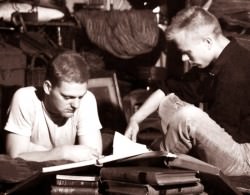 The 2nd of September marked 30 years since the release of the band's debut single Who Needs Love (Like That) and to celebrate three decades of Erasure, the band are set to release some new material starting this October and running right into 2016.
Whilst many of the details are still to be confirmed, here's what's been officially announced:
In October, a new version of Sometimes (remixed by David Wrench) will be released as a CD single and via download
This will be followed by a new 3-CD compilation Always - The Very Best of Erasure which will contain a CD of some of the band's singles and two discs of new, classic and rare remixes
Next year will see the release of a celebratory anthology box set
Also in 2016, several albums will be reissued on 180g heavyweight vinyl
The possibility of other, as yet unconfirmed, releases
So, what do you make of that? Which release excites you the most?