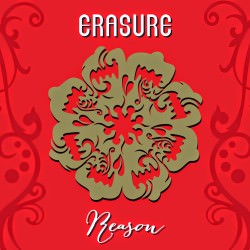 The second single to be taken from The Violet Flame has been officially confirmed as being Reason and will available on CD and to download on 24th November. The singles includes remixes of Reason by Parralox, Carter Tutti, JRMX and GRN as well as remixes of Sacred and Dead Of Night and is also home to a brand new b-side called Die 4 Love.
The CD version is exclusively available via Lexer Music and those who pre-order the CD will also receive an immediate download of the Reason Parralox Instrumental Remix.
Tracklisting
Reason - Single Mix
Die 4 Love
Reason - Extended Mix
Reason - Parralox Remix
Reason - Carter Tutti Remix
Reason - JRMX Remix
Sacred - GRN Remix
Reason - Live Rehearsal Version
Dead Of Night - Jochen Simms Remix
Reason - Parralox Instrumental Remix*
* CD pre-orders only.
The Reason single mix has been uploaded to the band's official SoundCloud page and can be listened to via the player below.