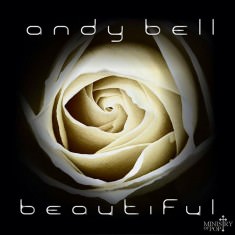 UK independent record label Ministry of Pop have announced on their Facebook Page that the new Andy Bell solo single Beautiful will be released on the 5th May. The single is the first to be taken from Andy's forthcoming third solo album iPop which will be released in the summer.
The album, which has been produced in collaboration with Shelter, will be available to download as well as on CD (and possibly limited edition CD) and also features the song Lift Me Up which features Vince Clarke. Andy will also be touring to promote the album, although no live dates have been confirmed.
It would appear that Andy's recent collaboration single with Dave Audé Aftermath (Here We Go) is not a part of the iPop project. Andy and Dave have reportedly written/recorded around a dozen songs together, which may be released gradually over time as a collection of singles.
A version of Beautiful that doesn't include Andy on vocals is available to listen to on SoundCloud, although Andy's version is supposedly "more spectacular". I guess we won't have to wait too much longer to find out for ourselves!