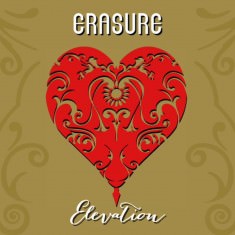 Whilst the single-track download of Elevation (the lead single from the forthcoming new album The Violet Flame) has been out for a number of weeks, fans will no doubt be more interested to learn that Monday 15th September sees the release of Elevation on CD. This 9-track EP CD features a collection of remixes of the song and will be exclusively available from Lexer Music. Those who pre-order will receive a slipcase to house the CD, which has space for the other singles from the album to reside when they are released (looks like we'll be getting three singles from The Violet Flame then - and on CD!) as well as an immediate download of one of the tracks - namely the Extended Mix.
Tracklisting
Elevation - Single Version
Elevation - Extended Mix
Elevation - BT Remix
Elevation - Cutmore Remix
Elevation - Club Clique Remix
Elevation - BT Dub Remix
Elevation - Cutmore Dub Remix
Elevation - Extended Instrumental
Elevation - Live Rehearsal Version
You can find out more, and pre-order the CD, from www.erasurethevioletflame.com.