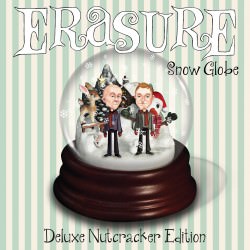 Last year's Christmas themed Snow Globe album is getting re-released this festive season with the Deluxe Nutcracker Edition available from the 1st December.
This download only version of the Snow Globe features the original album plus a further 16 bonus tracks and videos, including the three previously unreleased mixes of Loving Man (Knocking Ghost Remix), Gaudete (IKON Remix) and Yes, Virginia, There Is A Santa Claus (Remix) as well as the videos for the album's two singles, Gaudete and Make It Wonderful.
For the full tracklisting, see the Snow Globe Discography Page on this very website.